This video will give you a complete overview of the Employees Page:
The "Employees" page shows a list of all the people who have access to your department's EasyShifts schedule.
1. Click on the 'Employees' page.
You can see their EasyShifts' Role, their Job Titles, and the last time they logged in.
Via the links on the right you can:
2. Edit their account information or
3. Remove their access to your department by clicking on 'Freeze'.
For information regarding adding a new employee to your department, see the section "Add an Employee to Your Department (who is new to your organization)" or "Add an Employee to Your Department (who is already in your organization)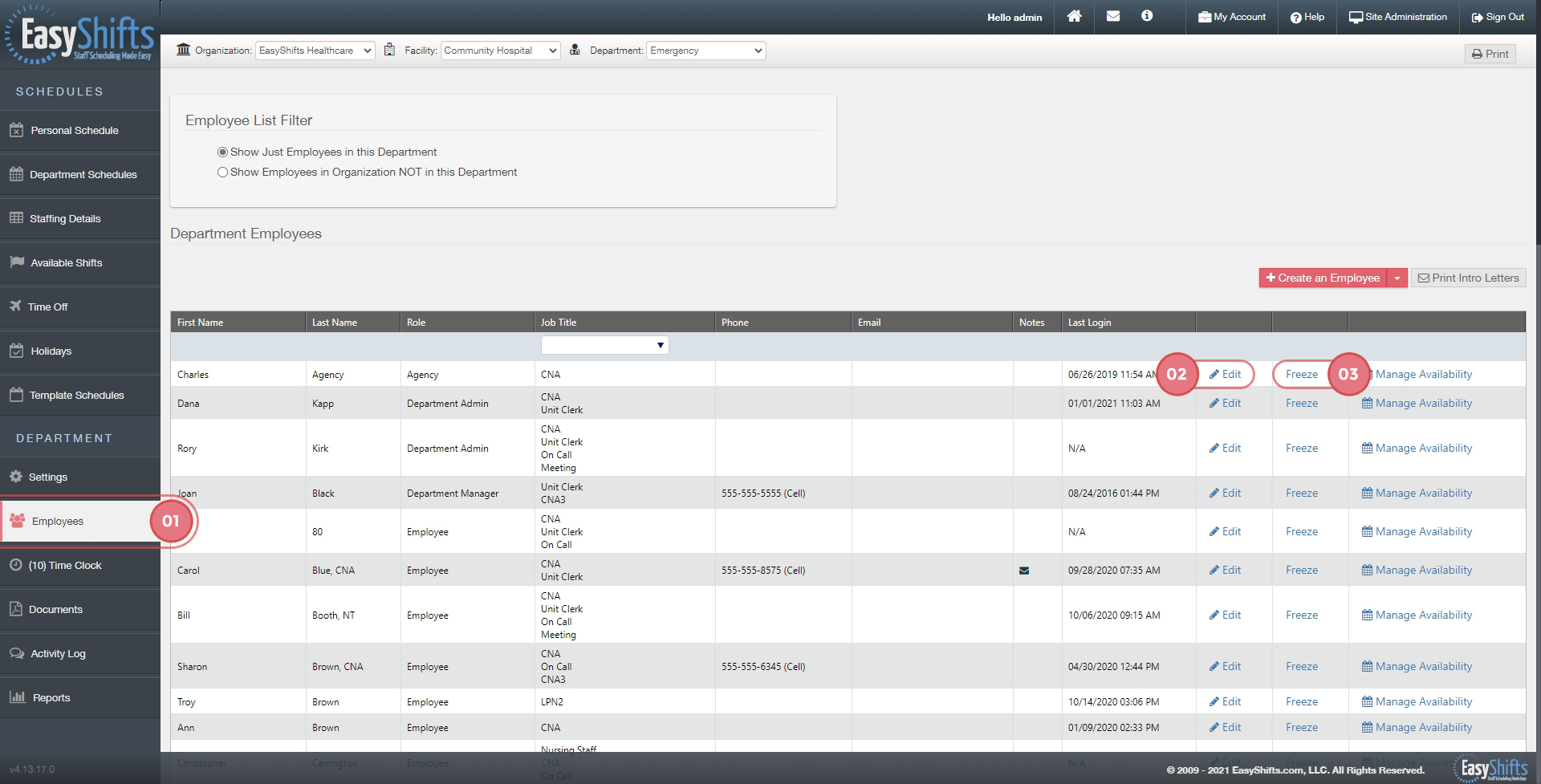 ---
4. Any employee you have removed from your department will show up in the "Past Employees" section at the bottom of the page.
5. If an employee returns to your department you can 'Unfreeze' them and they will be added back.