On the "Time Off" Page you can view all of your employee's time off requests.
You can choose between:
1. List View
2. Calendar View.
3. If you have any pending time-off requests there will be a number by your "Time Off" link.
4. Find a Pending time-off request and click "Edit".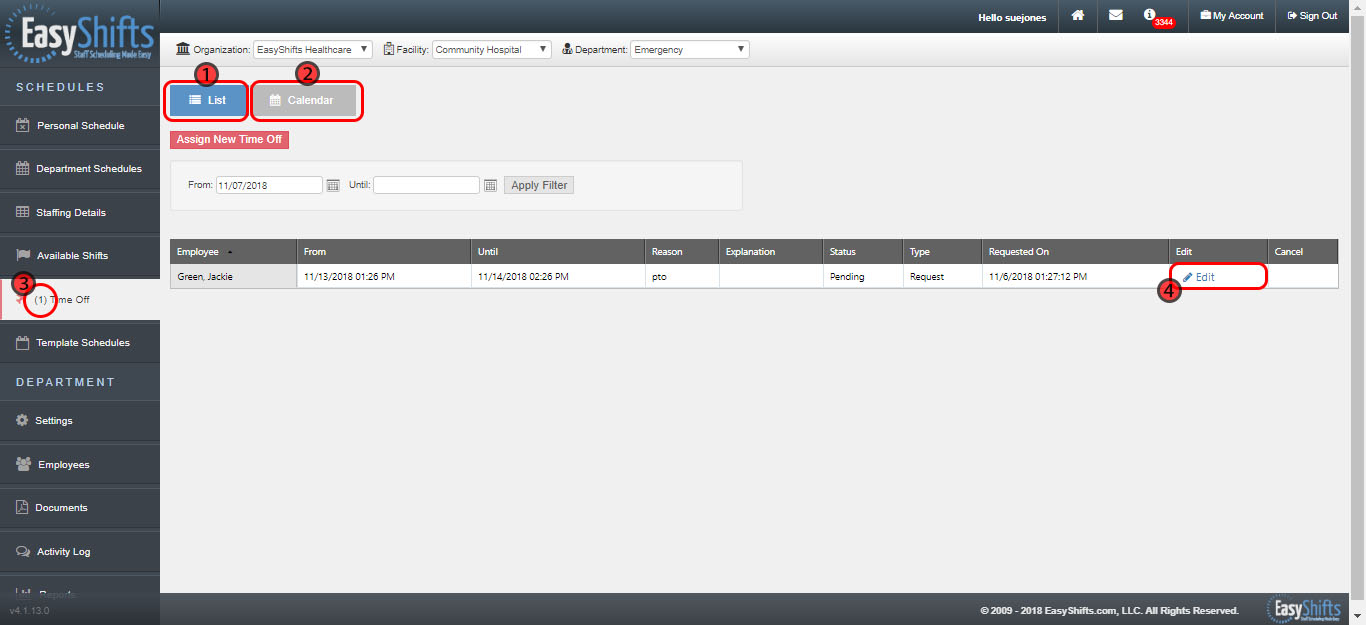 ---
To approve or deny a time-off request:
5. After clicking "Edit", you will get a pop-up window. Here you can change the status to "Approved", "Rejected", or "Canceled". Choose one and click "Save".