Remove an Employee From Your Department
1. Go to your "Employees" page.
2. Find the Employee you wish to remove and click "Freeze".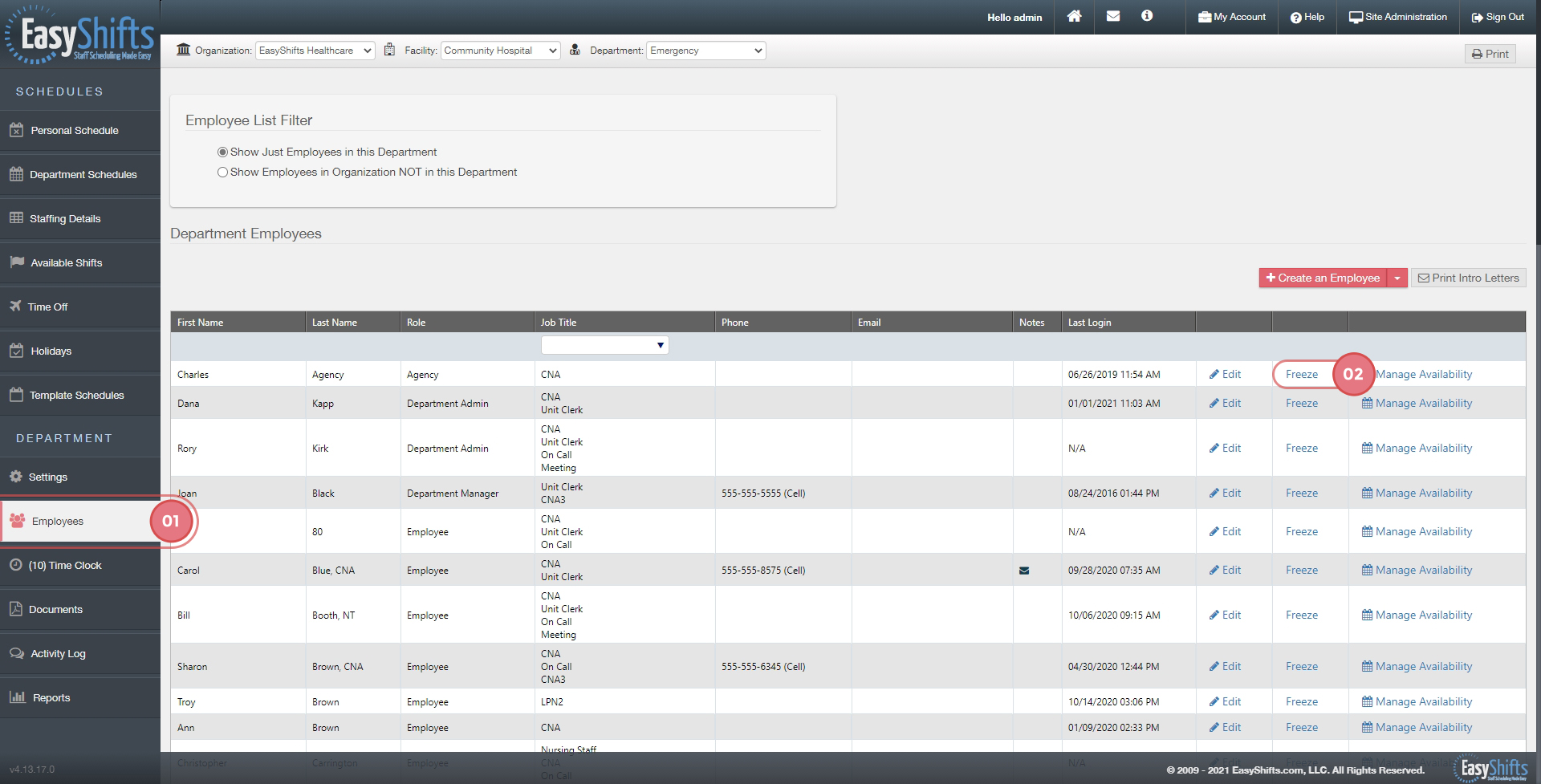 ---
3. The employee will now appear in the bottom section of the page entitled "Past Employees".
4. If you ever wish to restore that user's access to your department click "Unfreeze".