1. Holidays tab is located here
2. List: This will show you your Holidays in a list view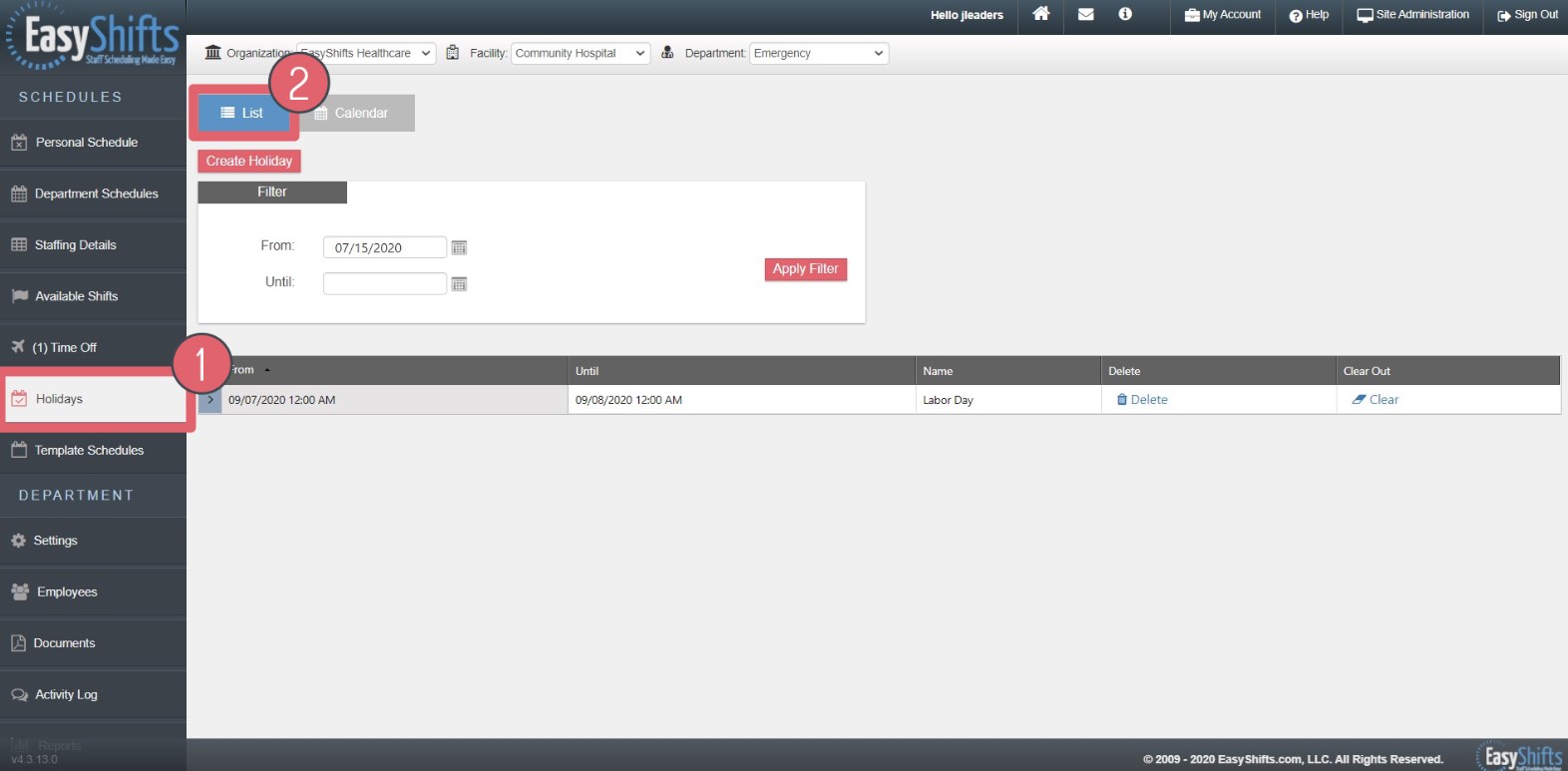 3. Calendar: This will show you your Holidays in a calendar view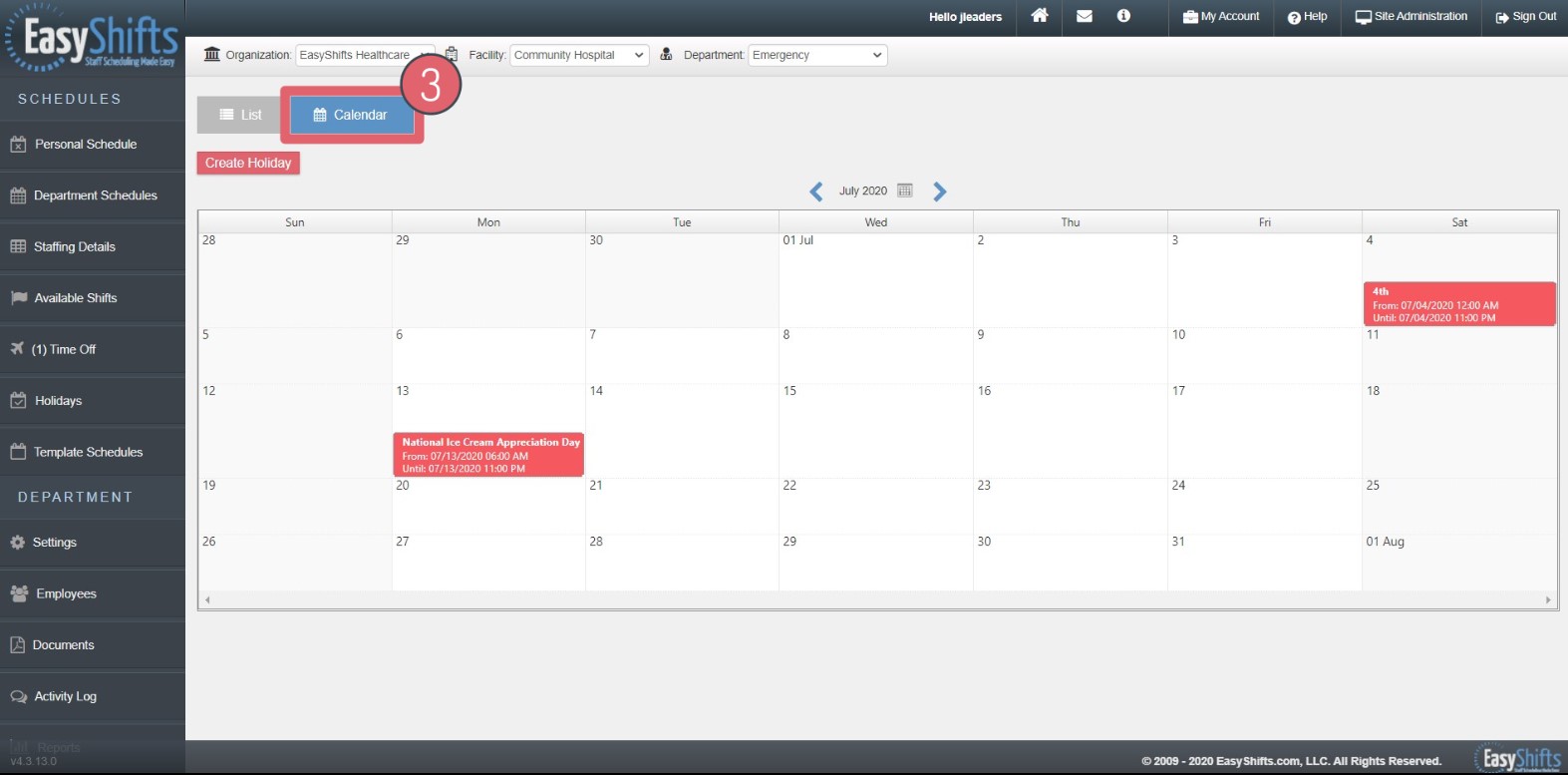 4. Create Holiday: This button lets you create Holidays that will appear on your schedules
5. Name: Enter the name of the Holiday
6. Enter the start date and time of the Holiday.
NOTE: Make the start time match your "first shift start time" found on Template Schedules > Modify Structure
7. Enter end date and time of the Holiday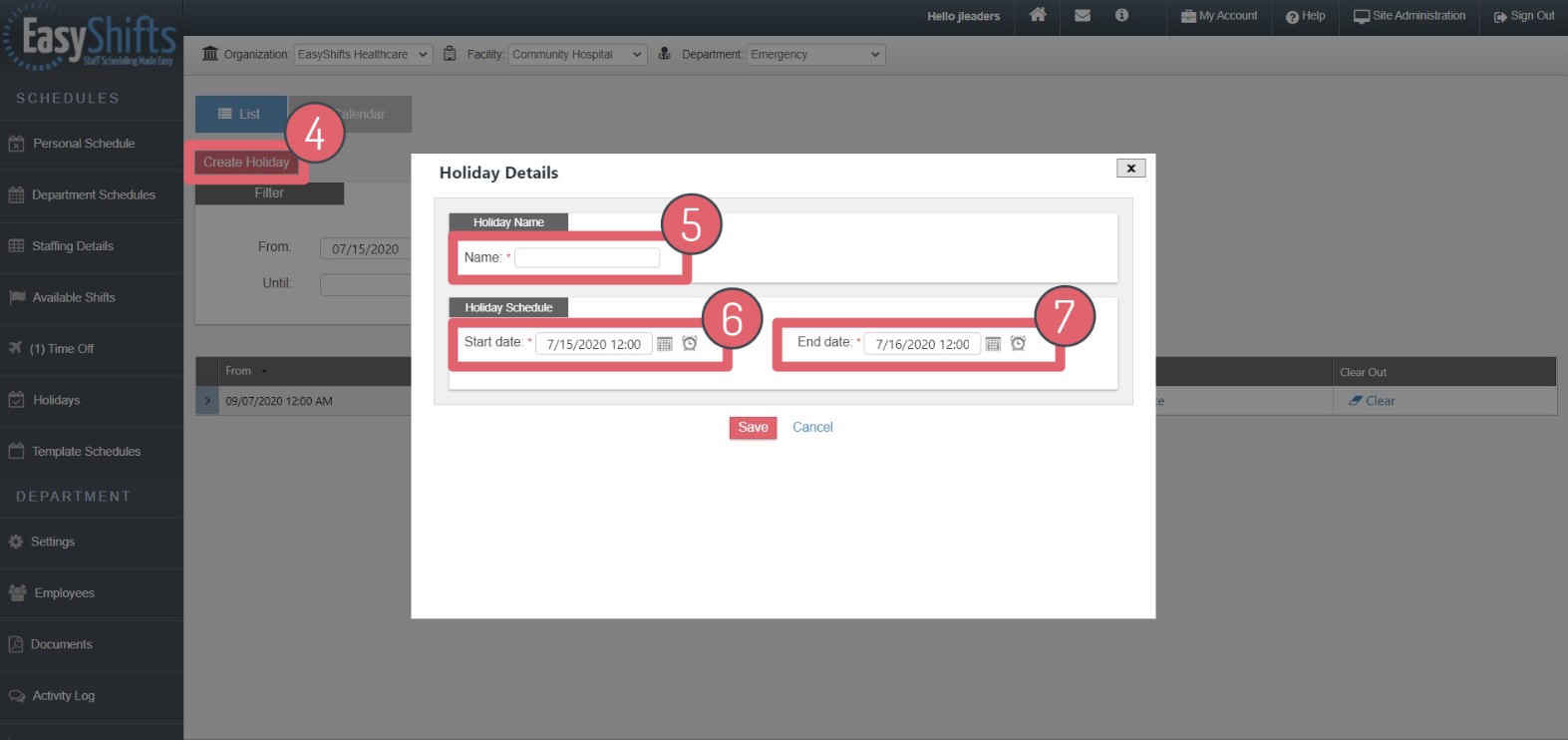 8. Date Filter: The date filter automatically sets to the current date and beyond so you see all future Holidays. If you'd like to view past Holidays, just set the "From" date to the desired date.
9. Click the arrow to expand Holiday details. This will allow you to see al shifts scheduled for this Holiday. You can also sort by Start Date, Job Title and Assignee by clicking on the column headers.
10. Delete: This will completely erase the Holiday from your schedule.
11. Clear: This will keep the Holiday on your schedule but set all shifts on that day to Open.