Premium Periods: Premium Periods lets you customize days and times that receive bonus pay. For example, you can set Premium Periods to ensure that night and weekend shifts get a particular hourly bonus.
1. Go to "Template Schedules"


2. Click "View/Edit Schedules"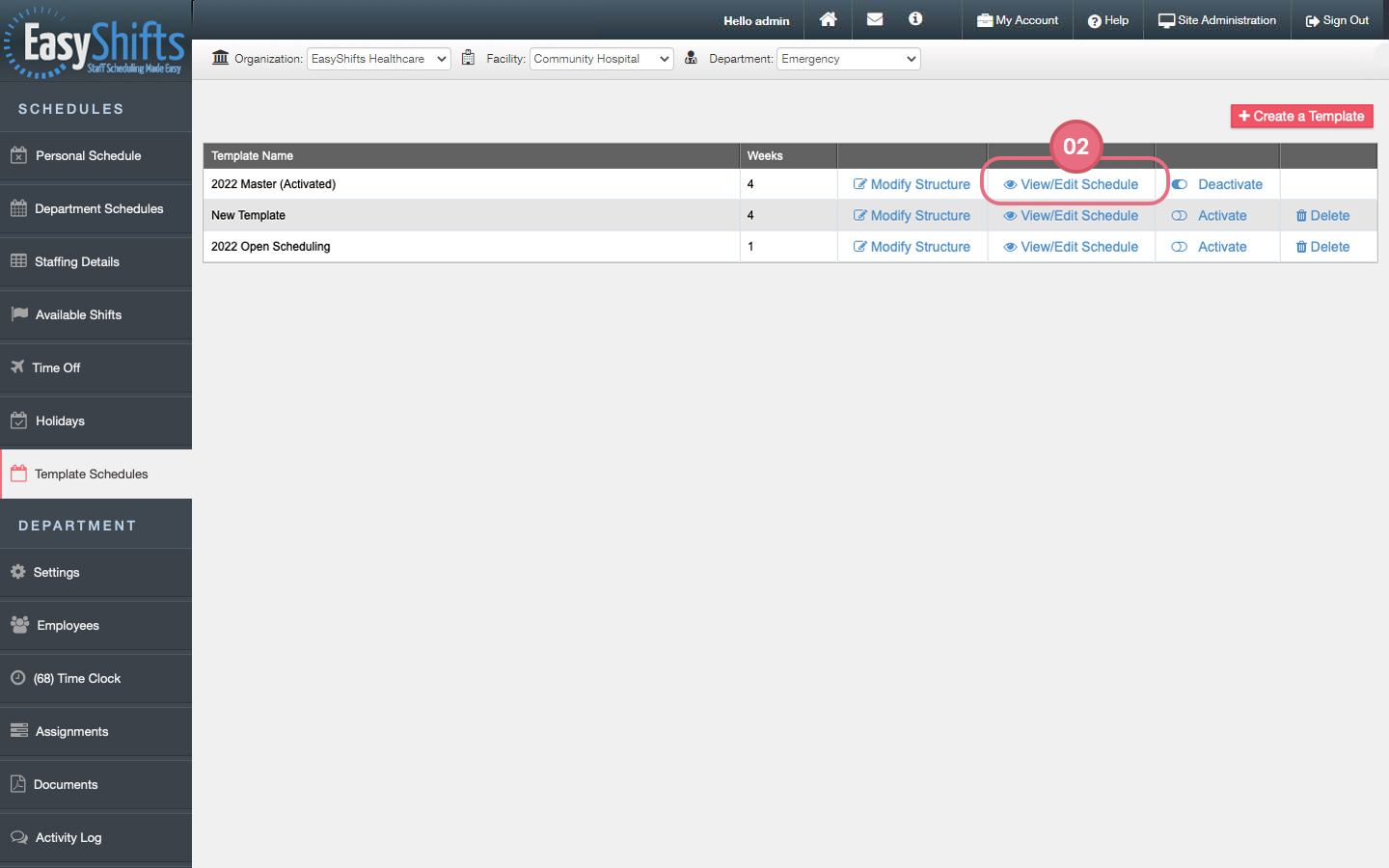 3. Choose the "Premium Periods" tab


4. Click "Add Premium Period"


5. Choose the Job Title you want the bonus to apply to

6. Add the amount of the hourly bonus

7. Choose the start and end day

8. Choose the start and end time

9. Click "Save"


SHORTCUT: Instead of using the "Add Premium Period" button, simply double click on the schedule. This can preset your Job Title, Start Day and Start Time. For example, clicking on the highlighted area in the picture below will preset your Job title to Unit Clerk, the Start Day to Sunday and the Start Time to 11pm.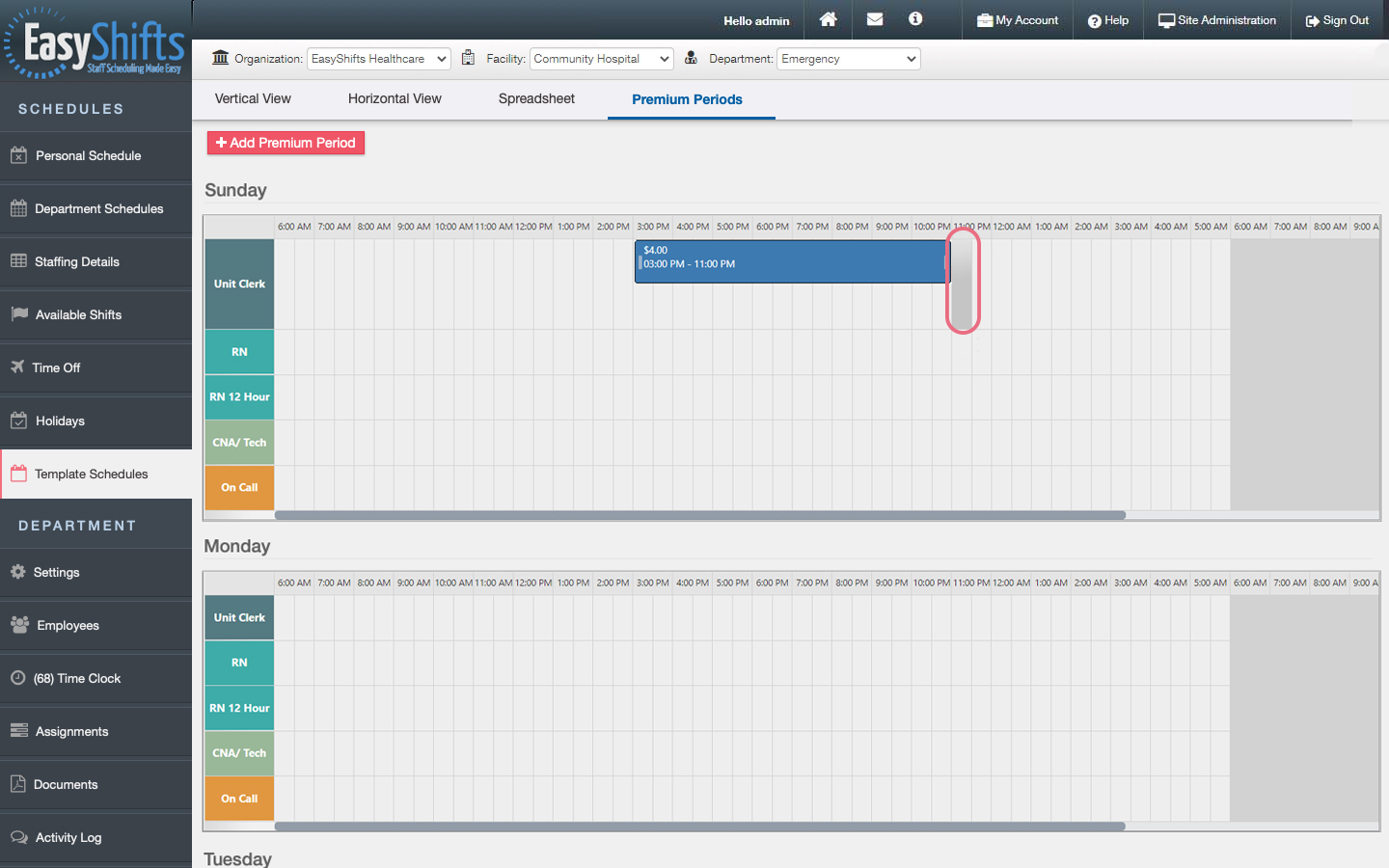 PRO TIP: You can also customize these bonuses on a daily or weekly basis by going to Department Schedules > Premium Periods.