Reset an Employee's Password
1. Go to the "Employees" page.
2. Find the employee and click "Edit" on the line by their name.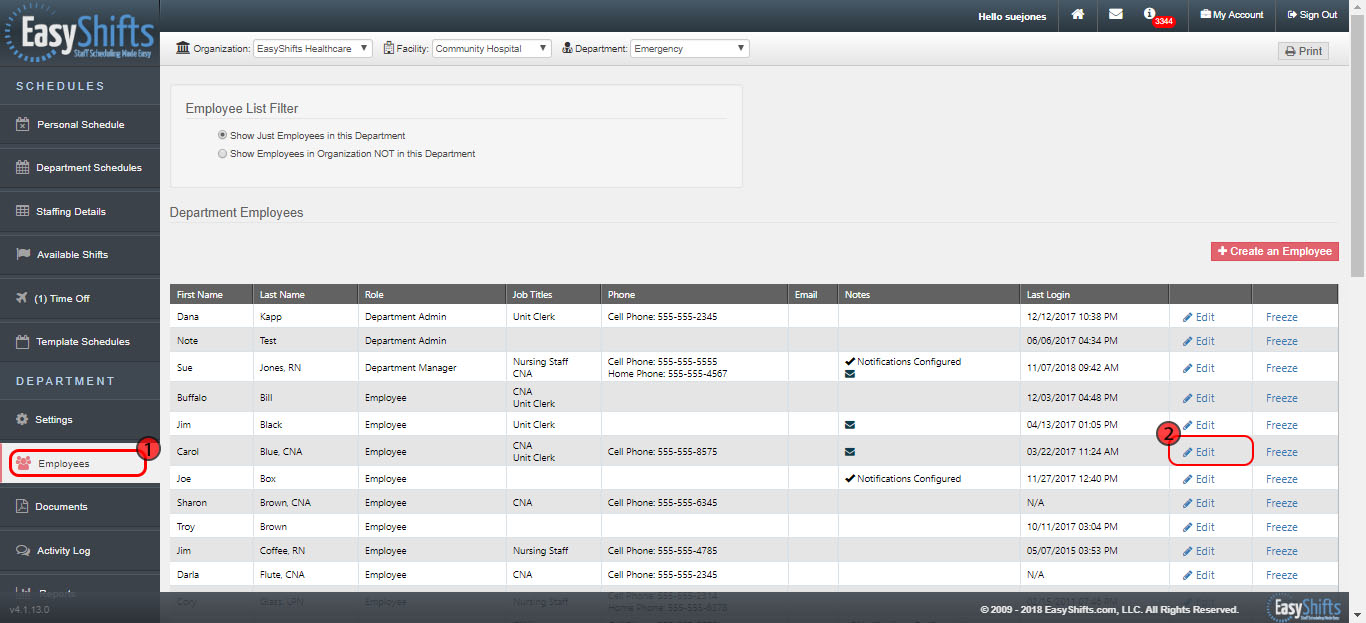 ---
You will then be taken to a different page showing that employee's information.
3. In the blank space for "Password" enter a new password for the employee.
4. Confirm the password.
5. Click "Save"
Now you can give the employee their new password. For security, they will be prompted to change it after the first time they use it.