Find an Employee's Username
If an employee forgets their username:
1. Go to the "Employees" page.
2. Find the employee and click "Edit" on the line by their name.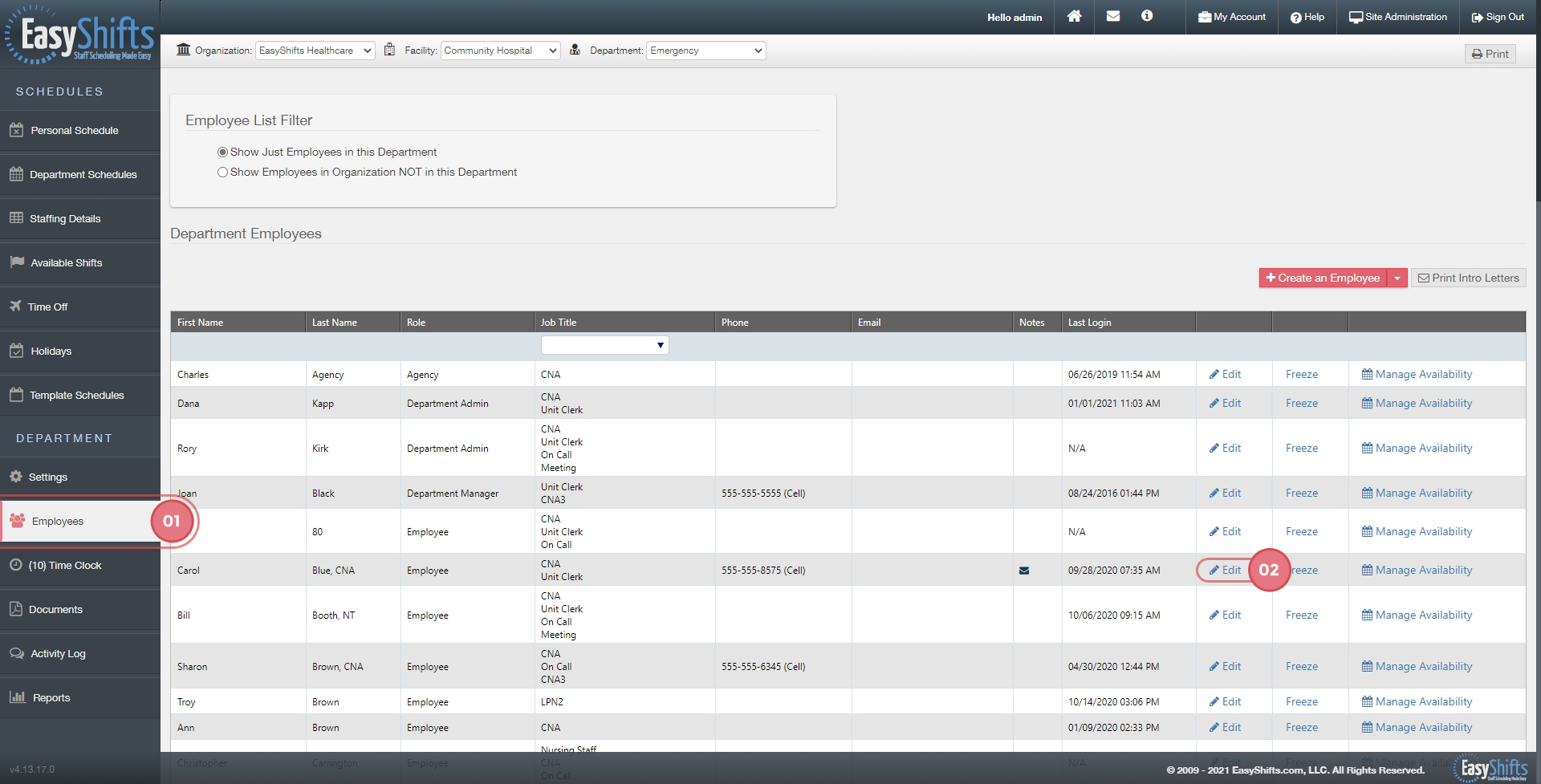 ---
You will then be taken to a different page showing that employee's information.
3. Here you will find their username.