This video will show you how to send and view messages in EasyShifts:
1. Click on the 'Messages' link at the top of the page.
2. View messages you have received on the left pane.
3. Click on 'Outbox' to view your sent messages.
4. Click on the pencil icon to compose new message.
Note:
These messages will also be sent via text message and email if your co-workers have this set up in their account.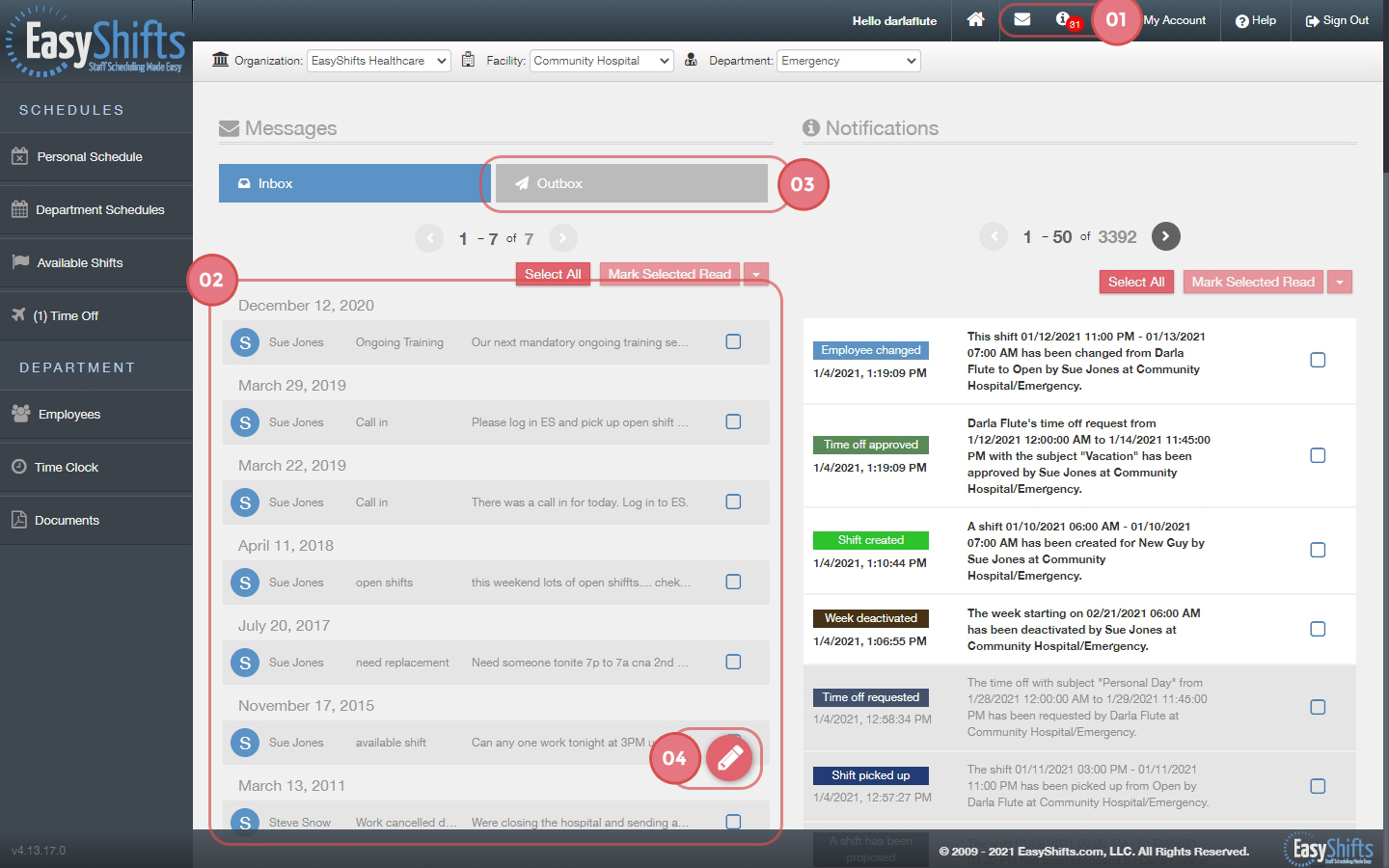 After you click the pencil icon, a pop-up window as seen below will appear.
5. Type your message subject.
6. Type your message.
Choose who to send your message to.
Note: You can send your message to all co-workers, certain groups of co-workers or individual co-workers.
To send to individuals:
7. Simply select the individual(s) that you wish to send a message to.
To send to groups:
8. Make sure you choose a specific department and click 'APPLY'.
9. Choose what job titles you wish to send your message to.
To send to all users:
10. Select the 'All Users' box.
Once you've composed your message and chosen recipients:
11. Click 'Save' and you message will be sent.